Outdoor Catering
"While you take centre stage, we manage it for you with CAPSICUM experience at your door step." Yes with the objective to provide you exclusive food and hospitality service at your place, our capsicum outdoor catering division a team of dedicated chefs and skilled staffs ensure that this endeavor, be it your home, your farm or a banquet hall that you engage, we will ensure the same superlative food with the same fabulous taste, consistency, display and service – regardless of the size of the gathering.
In addition to this, the arrangements can be done as per the exact directives provided by the clients. Clients can avail different types of catering services from us like wedding catering, corporate catering, institutional catering, party catering etc. Our services include food preparation, presentation for formal & informal gatherings, setup, cleanup, tear down and others. Be it a small get-together of 30 people or a grand party of 3000 people, Capsicum takes care of it.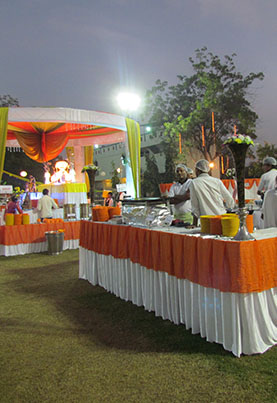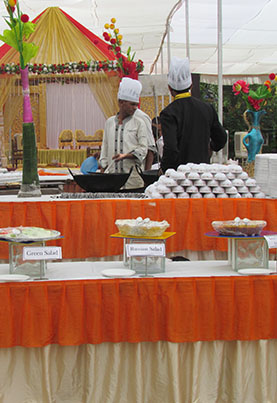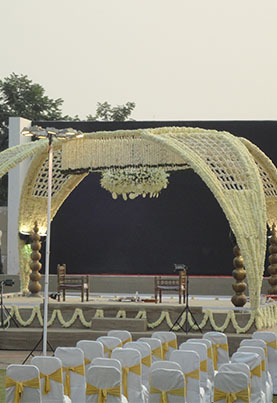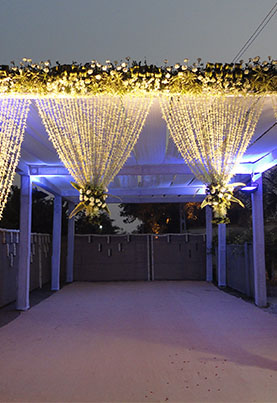 Decoration
We are specialized in offering decoration services which create the right ambience for your special occasion. By keeping the recent trends in décor we are able to beautify both indoor and outdoor. Our artist will create patterns which suit your party theme and will impress your guest easily. The Red carpet Indian wedding decoration is our forte.
We offer decoration services for all types of special events. We will work with you to bring to reality the visions that you have for your event. Whether it is for your dream wedding, a birthday party or corporate event – look no further, we are committed to you. We combine our incomparable, personalized service, limitless creativity, and nonstop attention to detail as we create large-scale parties, weddings, corporate dinners and corporate functions.
For more than 35 years, Pankaj Events & Celebrations Pvt Ltd. has produced, promoted and/or managed entertainment, promotional and corporate events and tours throughout India. Pankaj Events & Celebrations has under its aegis Whistling Meadows Resort and Lawns and Capsicum restaurant to make your events memorable.