About The Restaurant & Cafe
There are foodies and there are gourmets. One enjoys the taste while another enjoys everything from the smell, to presentation, to the food textures. While there are umpteen options for foodies, there are very few options for gourmets. And that is why we have CAPSICUM. CAPSICUM is a multi-cuisine restaurant tickling the taste buds of Amdavadis. We believe that even before the taste of food comes into picture, there is a supreme level of love and devotion towards food that wins forever. It is one of the famous restaurant in Ahmadabad recognized for its large variety of vegetarian food, poolside mega buffet.
For sure you will be spoilt by choice in terms of dining experience, as Whistling Meadows Resort & Lawns offers you diverse options to satisfy your mood and taste.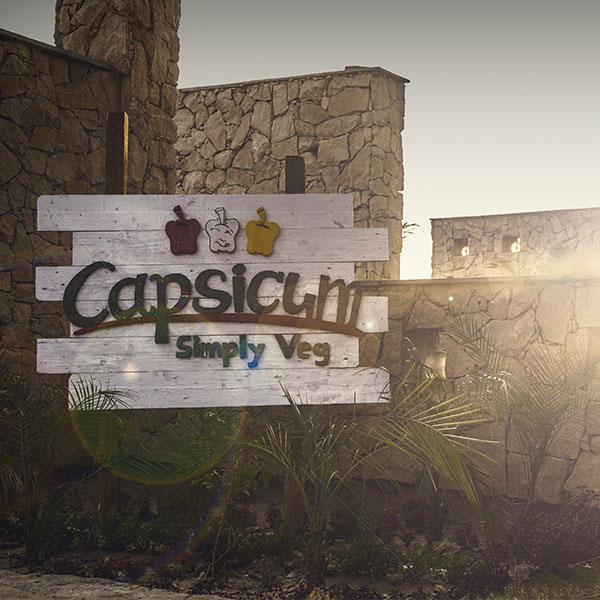 PIMIENTO
Pimiento is known for pure vegetarian delicacies, taste, courteous service and ambience that create mood to enjoy food at its best. The innovative menu, calm and cozy ambience offers a modern touch to food and its craft reflects vibrant elements of modern life. It's an all day dining AC restaurant serves personalized meal on your table. We serve delectable fare from all around the world, you could start with Italian soup and end with India dessert. The décor and the seating are planned so as to regale your senses even as our culinary expertise delight your palate.  Each facet is artfully planned by the skilled chefs to retain your individual style of taste buds. Pimiento is young heart of the property and dining at Pimiento will fill you with warmth.
Read More

CAPSICUM – Pool side Open Air Restaurant
Capsicum extends a warm welcome to those in searches of best vegetarian food in the city-Ahmadabad.
A poolside restaurant provides you a perfect fusion of outdoor setting, great landscape, sunny side of nature and lavish spread of multi cuisine buffet with live cooking counter. It is perfect setting for outdoor theme parties, family get to gather, birthday party, corporate meet and social meet etc. We will stimulate your taste bud with different delicacies from authentic Indian, Continental, Chinese, South Indian, Punjabi, Awadhi and Mexican cuisine by our expert chef which will want you to comeback craving for more. Our focus is on integrity of the food, its flavor, hygiene and quality allowing the food to speak itself.
Why Capsicum?
We believe in Live Life kingsize.
We serve Pure Vegetarian Multi cuisine Buffet in the city.
We believe in food hygiene, flavor, quality and quantity.
Read More