Our Philosophy
Whistling Meadows Resort & Lawns is a one of its kind resort in Ahmadabad, designed to provide extensive facilities for social networking, comfy accommodation, society wedding, celebration and dinning with a pleasing and relaxing ambience. Located near the Sarkhej-Gandhinagar Highway in the heart of bustling city centre and its key business areas.
With years of experience, exposure and expertise of hospitality, marketing and operations, Mr. Rajesh Thakkar, Mr Rahul Ghiya & Ms Rupal Ghiya they set out to convert this 75000 sq.ft. land to the most diverse, self sustainable green heaven. This is where Whistling Meadows Resort & Lawns stand today. Under the leadership of three the resort has leveraged its presence at hospitality business and leisure destination. Whistling Meadows Resort is the part of Pankaj Events & Celebration Pvt Ltd.
We are dedicated to win the loyalty of our guests through delivering consistent services and products that meet and exceed guest expectations with our ability to anticipate and fulfill their wishes.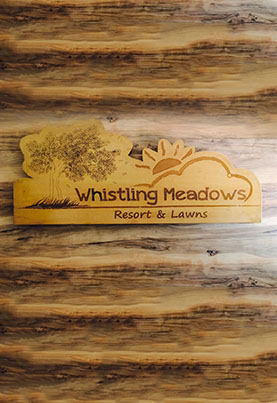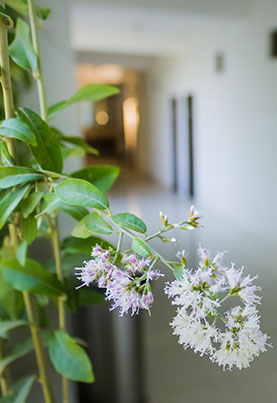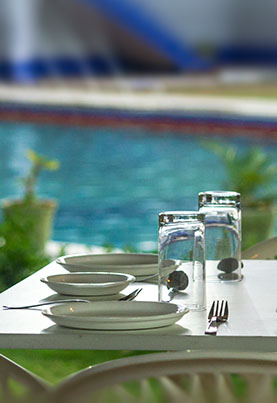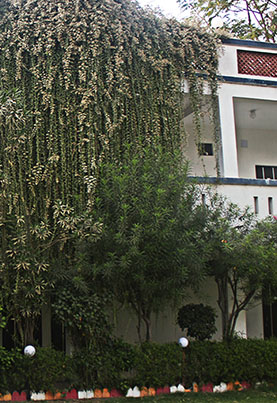 Our Location
The resort is nestled within a natural setting featuring of large mature trees and plenty of green space. The beautiful green resort is spread over an area of 75000 sq.ft. close to the city, just few minutes' drive away from SG highway. While you could spend your day swimming in the pool with birds singing around, your whole family and group will be able to find their own interests.
Our well designed infrastructure and facilities makes the experience gained not only a passing moment but a memorable rendezvous with thrills that were hiding in life till now. Backed by uniqueness and individuality that is unparalleled, we assure guests of enjoying the true colors of friendly and efficient cozy rooms with nature around to make you de-stress. Set amidst inspiring environs, every room of the hotel captures the essence of the sun, the wind and the tranquility of a home away from home throughout the duration of your stay.
View Our Gallery
Our Experties In
We are the ideal location for a family getaway, a corporate retreat, wedding celebration or just a weekend away for two. We also offer a wide range of things to do on site including dining, stay, pool side cafe, swimming pool, indoor game and outdoor adventure activity, children's play area, lush green lawns, banquet and conference space.
You will be spoilt by choice in terms of dining experience as Whistling Meadows Resort & Lawns offers you diverse options to satisfy your mood and taste. Our two restaurants Capsicum and pimiento serving breakfast, lunch and dinner, where you will find variety of food option, great menu choice, king size buffet dinner, weekend brunch, poolside dinner, poolside mocktail bar and a nice spot to eat all day….
Capsicum is casually elegant pool side restaurant is famous for its multi cuisine veg delicacies, service and hygiene, has been consistently voted best out of the city Restaurant by readers choice.
Pimiento is an all day dining AC restaurant serves world cuisine on your platter in a pleasant environment.
Each facet is artfully planned by the skilled chefs to retain individual style of taste buds. Dining at Pimiento will fill you with warmth.
Capsicum Cafe and Restaurant apart from its restaurant provides outdoor catering services for parties and celebrations. Our team of experts makes all the arrangements on behalf of the host, ensuring speed and quality. While you take centre stage, we manage it for you with CAPSICUM experience at your door step, regardless of the size of the gathering.
With inspiring details, delightful cuisines, charismatic location and team of professional wedding planner your passage to eternity at Whistling Meadows Resort & Lawns is carefully crafted to reflect your individuality.
The Whistling Meadows is one stop solution to enjoy comfy accommodation or a big fat wedding, its team of professionals make your every event an enjoyable affair for both guest & host.